Original rims
The Series IIa came with several different rim sizes. Most SWB models came with the 5 inch steel rim (Part number 239601), and LWB models with a 5,5 inch rim (Part number 272309).
The colour was always Land Rover LRC.007 Limestone.
Series III's got a new rim, with a pressed ring for extra strength.
I can understand that Land Rovers in the US have been delivered with a 15 inch rim, where the rest of the world ran on 16 inch rims. I'm not sure when this started, and if Series IIa's was exported with these.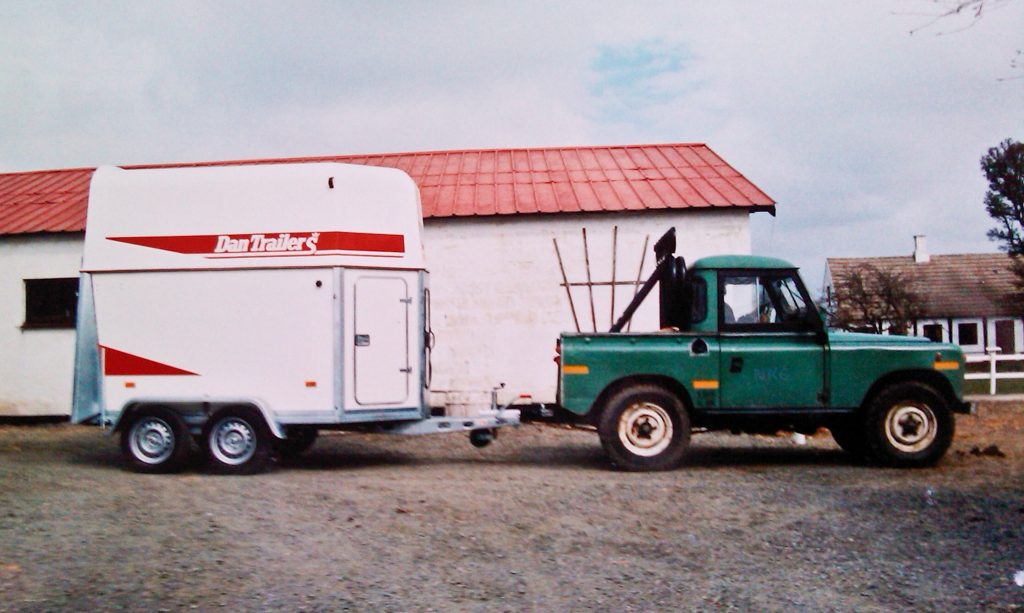 Original alternatives
Land Rover has used the same bolt pattern for Series vehicles, Defenders and Range Rover Classics, so there are a long row of rims that can be used.
Defenders and RRC's have steel rims made for tubeless tyres, were as the original 5 inch series rims are lacking the hump that holds the tyre, and must be fitted with a tube, RRC and the newer Land Rovers run on the 5.5Jx16 steel rim P/N RRC503600.
Armies around the globe have received Defenders with the tougher "Wolf Steel Rims" that are heavier and more durable than standard Defender rims. However the thicker steel does require longer studs, when fitted on Series Landies.
Some people like the alloy wheels, but again the thick aluminium base doesn't leave enough thread on the original studs.
Third party wheels
In the 1990's a lot of Series landies were "upgraded" to wider tubeless steel rims, often seen with a series of round or triangular holes in the dish (my guess is weight reduction).
"Brazil rims" like these were everywhere.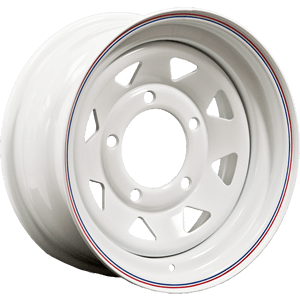 These are still readily available if you somehow don't want the original look.