After visiting the regional assembly in the Danish Land Rover Club's South Zealand region, a few weeks ago, I visited the North-West Zealand region today.
I've been thinking about this for a while. After moving a bit north, we are now within their "border", but only just. There are no rules telling you what region you have to be a member of. Many people are a member of another region depending on their interests. Some regions are generally more hardcore off-roaders, while others are more into greenlaning.
During the South Zealand meeting, I got a tip, that the North-Western region were less hardcore triallers and had more leaf sprung landies like Laura.
Already on the way to the meeting, I spotted the first Series Land Rover, that I followed for the rest of the trip.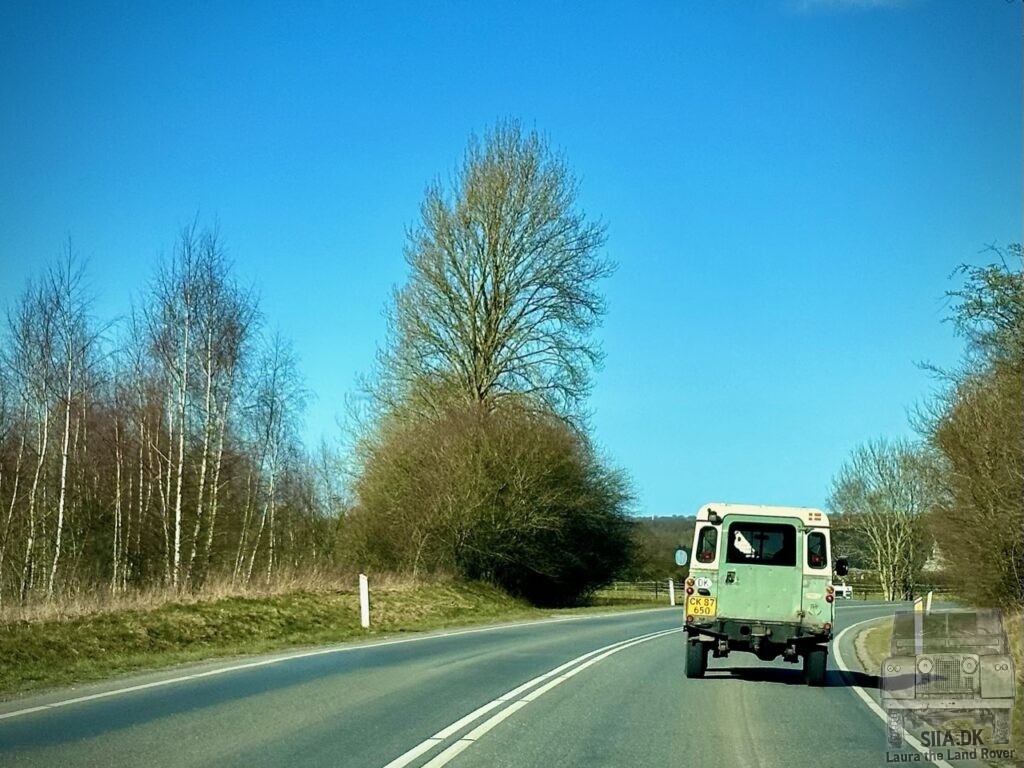 It ended up being a great afternoon with lots of coffee, cake and tyre kicking.
And the rumours of lots of leafers was true.
At the end of the day, I chose to move my DLRK membership to this region. I think this is going to be fun!