The Danish Land Rover Club (Dansk Land Rover Klub / DLRK ) has some great courses.
There is the "Green Certificate", that any member has to acquire in order to participate in any off-road event, held by the club.
A few years ago, I participated in the local DLRK Region Bornholm's two day course, on how to use a winch, safety when using a winch, and what to do if you get stuck without a winch.
Well, today I tried to make the rear lawn a bit more flat, and mounted a heavy lawn roller behind my good old Stiga lawnmower.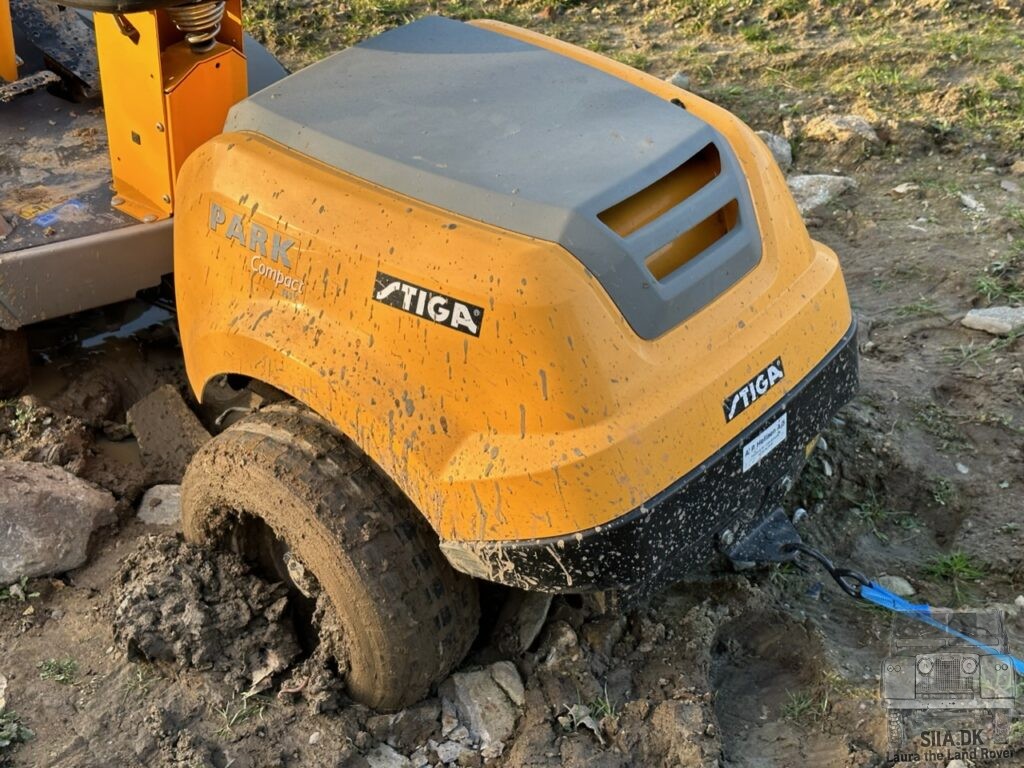 However dragging a +150 kg roller, with a two wheel drive rider, doesn't go well in mud.
My plans of crossing a wet patch with full throttle and momentum, didn't go well 🤣
The soft non aggressive grass tyres quickly span, and my attempts of getting it out by its own power, only made things worse. Ending up with the engine resting on the mud.
Luckily I remembered all the magic tricks from the course, and with a crowbar, rock and ratchet strap, it slowly became unstuck.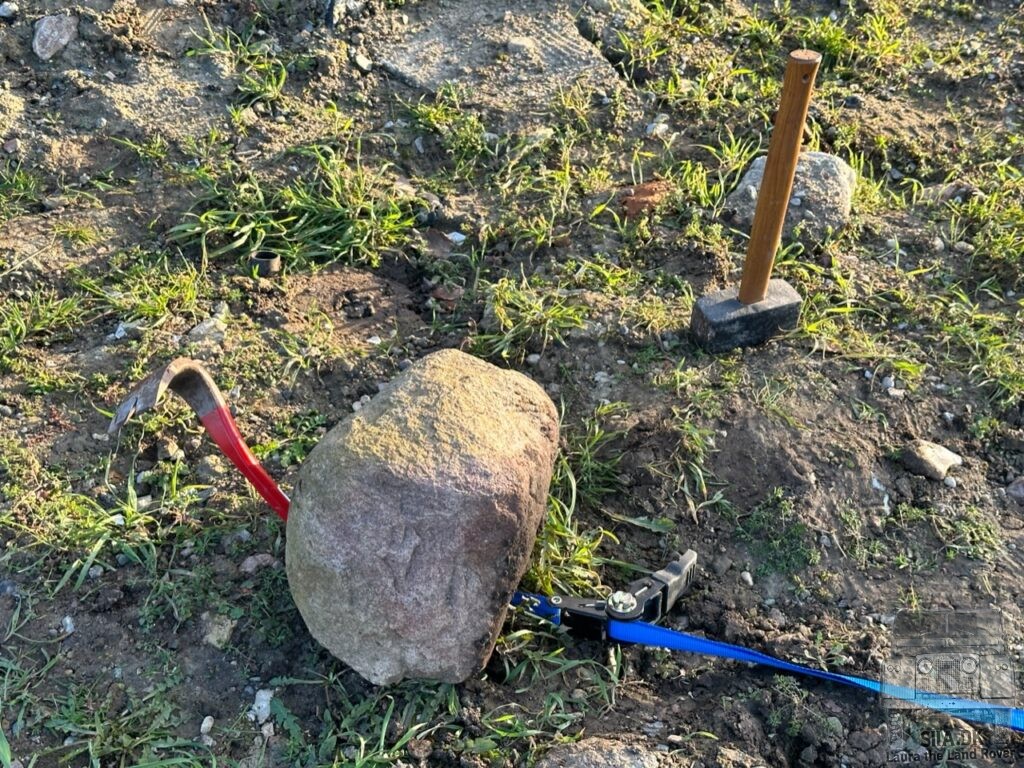 I've also enjoyed a great weekend at Land Rover Experience Denmark, but there was not much winching on the two day off-road course.
Have you taken any off-road courses, and does your local club offer any?
If so, please share!